All ages and experience levels can TRX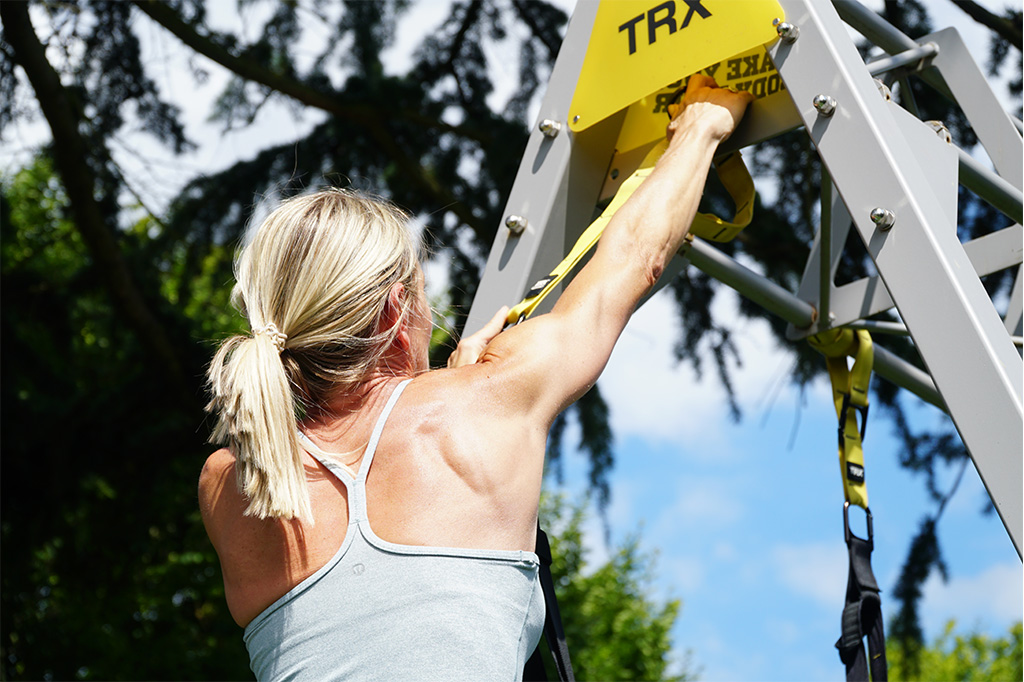 Born in the Navy Seals and since adopted by premier athletes across the globe, TRX ® is scientifically proven to improve total body strength, stability and cardiovascular health.
I've chosen to invest in TRX ® and become an Advanced certified Suspension Trainer™ because of its proven effectiveness as a Total Body workout tool. The wide variety of different exercises ensures that classes are consistently challenging and always rewarding.
The TRX Suspension strap is versatile and can be used anywhere.
INTRODUCTION
—
It can be fixed using a door handle attachment or a suspension anchor, and can be used indoors or out.
For optimal use, you will need a workout out area of roughly 6 x 8 ft wide.
The TRX suspension strap can be used anywhere you can find a sturdy overhead anchor point that can support your weight, from beams, poles, tree branches, squat racks and pull-up bars.
—
ANCHORING SOLUTIONS
—
TRX Xmount can be bolted to walls, ceilings, vertical studs or overhead beams.
TRX Door anchor can be placed over a door, near to the hinge,  enabling usage in the home or whilst travelling.
TRX Xtender enables the TRX Suspension strap to be anchored on structures over 9 ft tall, or around beams, trees, light poles, etc.
—
ANCHORING GUIDELINES
—

—
The anchor point needs to be 7 – 9 ft high, and strong enough to support your bodyweight.
The Suspension anchor should hang so that the black equalizer loop hangs 6 ft from the ground.
When the TRX Suspension strap is fully extended, the bottom of the foot cradles should be 3 inches off the ground.
—
STRAP LENGTH
—
Different exercises, working different muscles and performing different movements, require different strap lengths.
These are referred to as:
Over shortened Fully shortened Mid length Mid calf Fully lengthened
—
SINGLE HAND MODE
—
The TRX Suspension strap needs some simple adjustments for this mode.
Please see the video for instructions >
TRX UK have recently released some great interviews in Podcasts on Spotify.
I'm honoured to get a mention in the fourth episode, an interview with Matt Gleed (Senior Master Trainer) by Nathan D'rozario (Head of Education and training for UK and EMEA). Listen to the Podcast and get as hooked on functional training using the TRX Suspension strap as I am.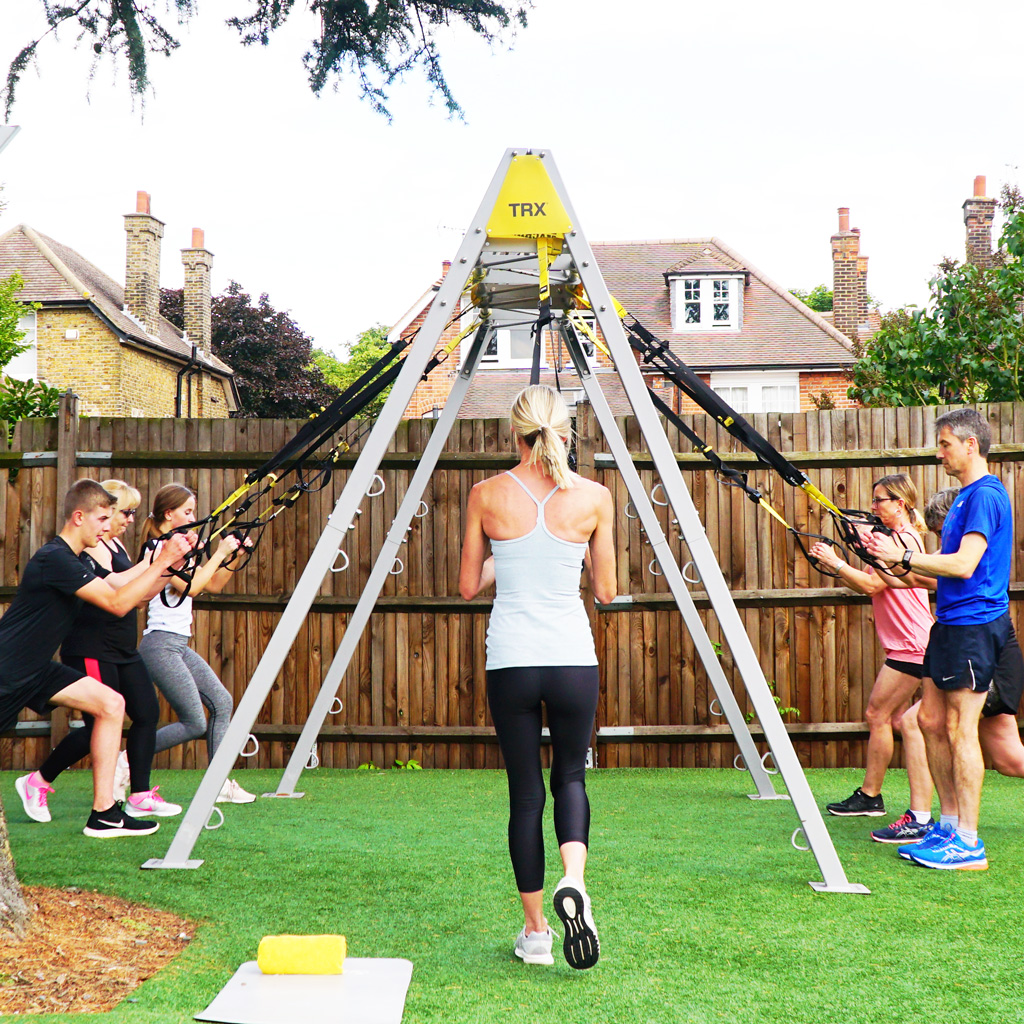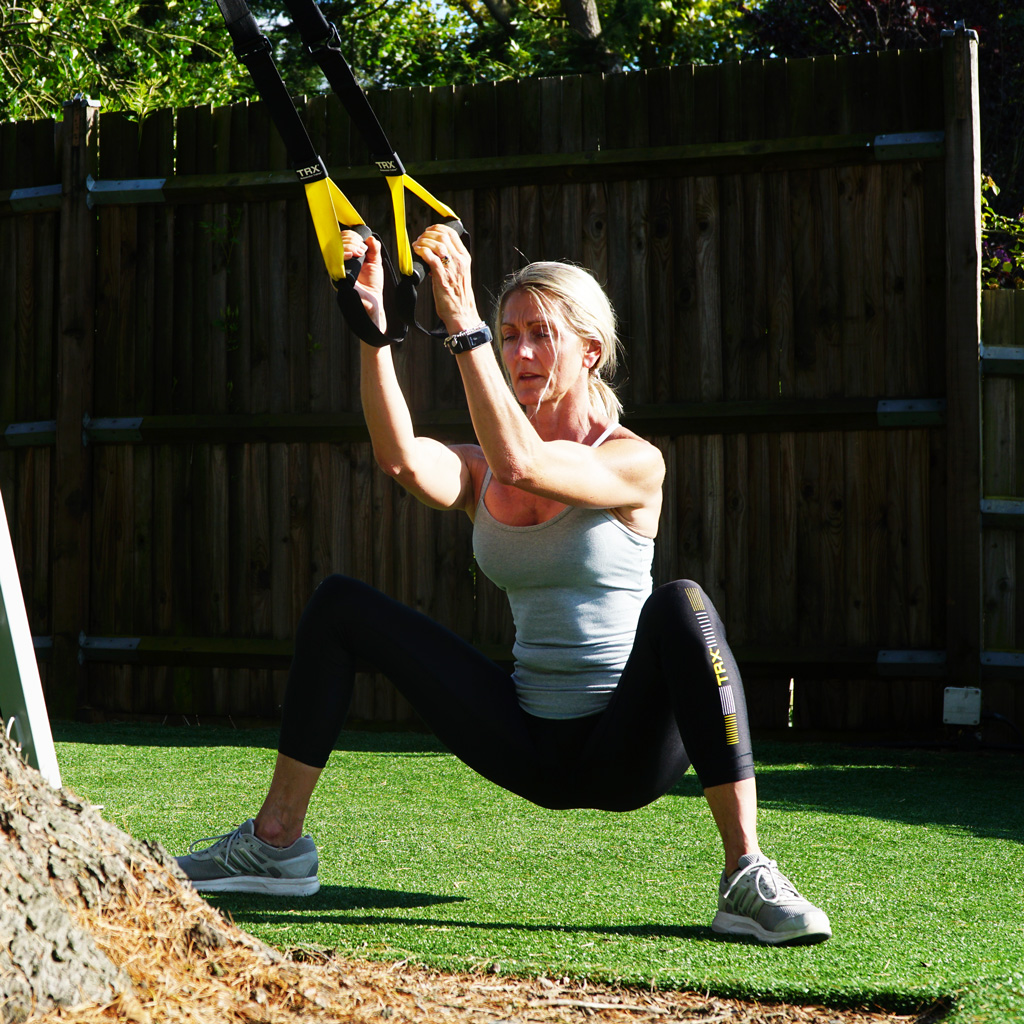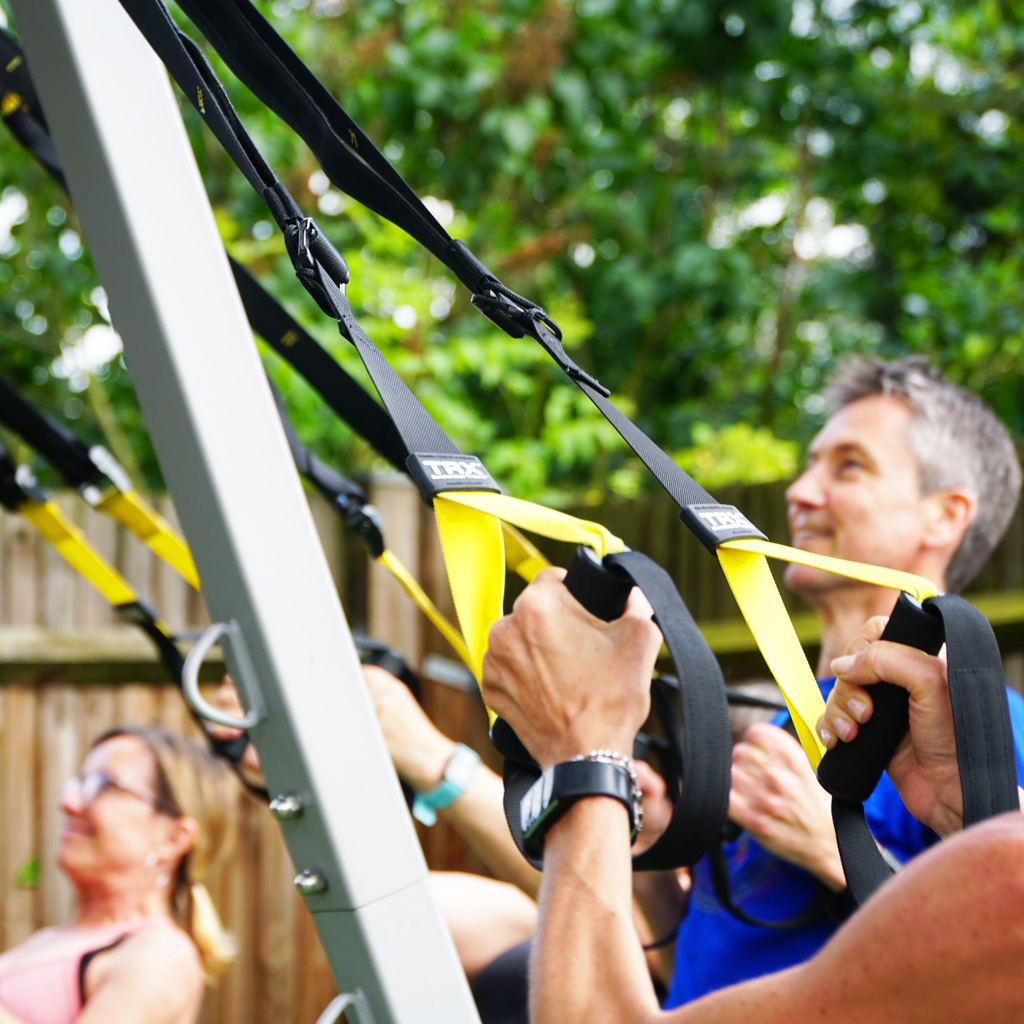 Hi
Let me know how I can help
CALL / TEXT / WHATSAPP 079 5858 2061