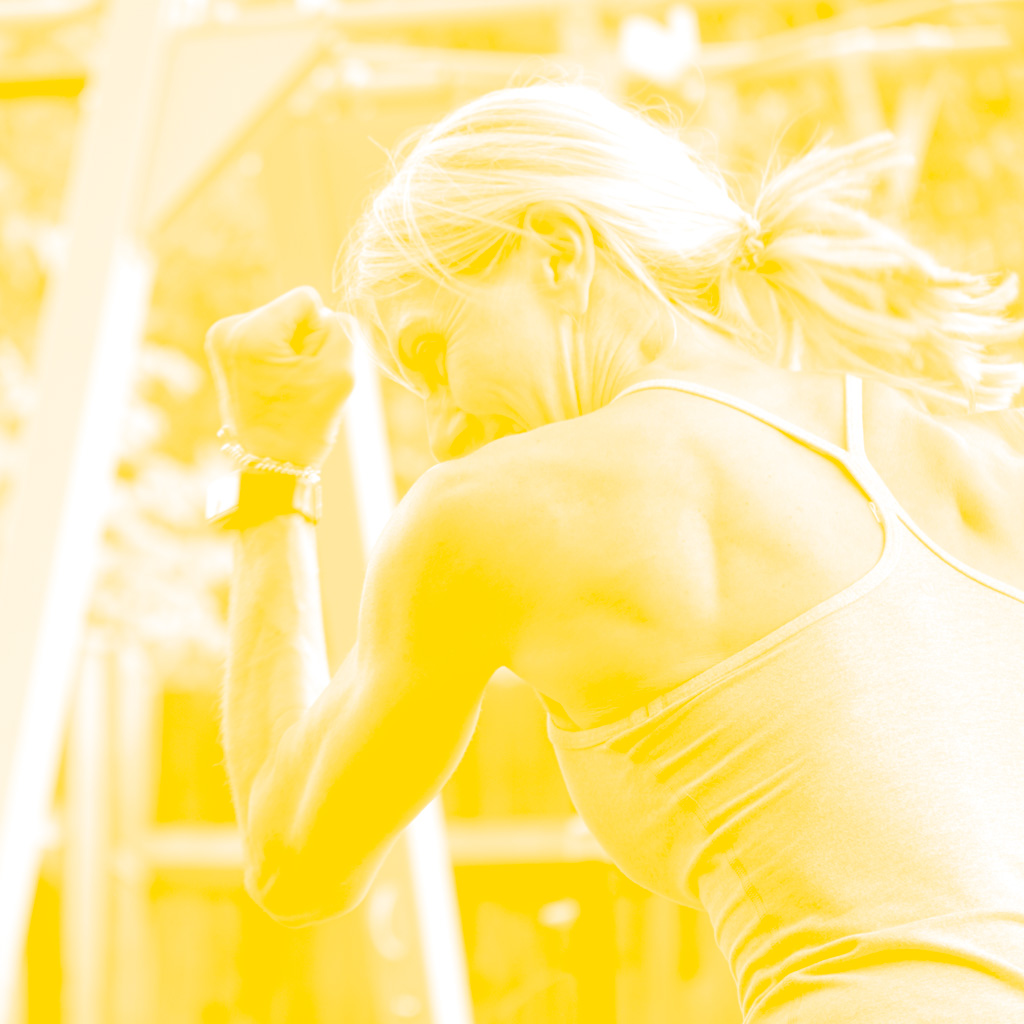 "A HIGHLY MOTIVATED, ENERGETIC TRAINER"
Michelle is a highly motivated, energetic trainer. She goes out of her way to make her clients feel comfortable and ensures that her sessions meet their individual levels. She stays on top of new developments in the fitness industry and regularly varies her sessions and classes to keep your interest level high.

>> SUE
Michelle's TRX class has been the only class I look forward to going to every week! The pace was great for a beginner and Michelle works you harder as you improve in ability and confidence. TRX is great as your using your body weight so don't bulk up but tone up and increase your strength. It's great fun, good music and always different exercises do you can't get bored. I love it and just wish I didn't live so far away now.

>> EMMA
I attended Michelle's classes for 4 years and they were always fun and varied with just the right amount of encouragement and energy. When I injured my knee through running Michelle always offered alternative exercises and was always making sure I was technically correct. Being part of her class brings back fond memories – now we live far apart!

>> NICKI
"ENERGY, ENTHUSIASM AND ATTENTION TO TECHNIQUE"
I have been TRXing with Michelle for over a year. I can recommend the sessions for several reasons: Michelle never tires of energy, enthusiasm and attention to technique; I always finish feeling like I've pushed myself; I ache days afterwards which must mean my muscles are working hard; TRX is a great exercise to complement the running I do; I love exercising outside whatever the weather; The reward at the end of the session lying under the tree looking at the sky is brilliant!

>> CAROLINE
"I FEEL VERY SAFE AND CONFIDENT"
I have been doing Michelle's TRX class since the beginning of 2019 and I love it! Michelle herself is sweet, funny and friendly and very welcoming. Her TRX knowledge and expertise is immense and I feel very safe and confident with her teaching. She is always able to give alternatives to exercises if I am injured or even just having an off day.
The small group size means that I always feel confident that if I am doing something wrong or my posture is failing, Michelle will spot it and advise or correct me.
I love being outside so the TRX structure in the garden is perfect for me but now that Michelle has TRX set up in her purpose build brand new garden gym, even I will admit to looking forward to being inside when it is pouring with rain or snowing! And the location is great as parking is free and easy. Win Win!

>> CARY
As a runner, I've noticed the benefits of these core strength and balance exercises, improving performance and helping prevent injury. My initial concerns that a chronic lower back issue might restrict this type of activity, or even aggravate it, proved unfounded. In fact, TRX has actually improved my back due to controlled strengthening of core muscles, improved posture and stretching. Michelle ensures any pre-existing injuries are carefully managed through good technique and tailors the sessions according to individual issues and needs.
The sessions are varied, challenging and fun — all in the lovely setting of Michelle's garden. Her enthusiasm, energy and professional attention to each individual set the tone for a rewarding workout!

>> RICH
"NEW ENJOYMENT FOR TRX THANKS TO HER"
I have spent the past 6 months regularly attending a TRX class run by Michelle. I thoroughly enjoy it every week – Michelle is a motivating, fun and helpful instructor. Not only did I find that my strength and abilities improved in the class, she also made it a social and enjoyable environment to be in. I have always recommended her class to friends and have found in myself a new enjoyment for TRX thanks to her.

>> SARAH
I adored Michelle's TRX classes. They were challenging, fun and I really saw results. I don't like lifting weights so it is great to be able to do classes which rely on body weight resistance and exercises that target lots of different muscle groups. Michelle is a wonderful instructor; personable, full of energy and always encouraging her class to push themselves further. I couldn't recommend her classes more.

>> KATIE
I strongly believe that everyone should take a fitness class from time to time—EVEN INSTRUCTORS—for several reasons. First, it's a great opportunity to learn new variations of exercises that you can incorporate into your own program. Second, you get a break from having to create your own program or a program for someone else, and you can just follow and enjoy. Lastly, you get to meet new and amazing people from all over the world.
Today, I was able to do all of those things. Normally I'm not able to attend UK TRX classes because of time difference but today I took a day off and decided to take Michelle's virtual TRX class. One word… AMAZING!! If you haven't taken her class, you are missing out. Thank you, Michelle!
>> CYNTHIA
I had an awesome session with Michelle this morning!!! I wanted to work on single arm work, strengthening my lower abs, and also revisit the power pull. She gave me such a great session and is a wonderful teacher! I am looking forward to my next session later this month.

>> KATHIE
"CAN'T WAIT TO DO THIS AGAIN"
Just finished my first TRX Training class with Michelle and had such a fun workout. You know the ones when you think "I can't wait to do this again!" while you're doing it? I never used to feel this way about exercise but I have been learning to enjoy movement. And the dog knows when I'm having a good time because he tries to join in!
It makes a huge difference to have an experienced trainer help you get started. Michelle is so clear in her instructions and cueing and she's a great motivator to just keep going for a few more reps. Highly recommend! I know my journey is just beginning.
>> MONISA