Train 1-2-1 with me, or get a small group together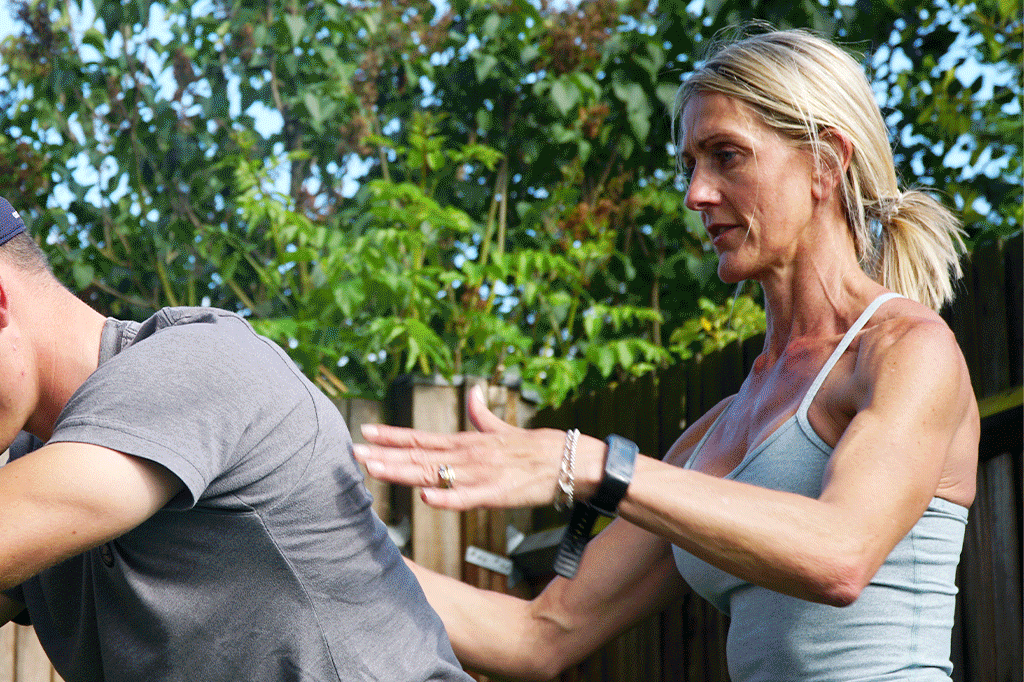 I look forward to talking over what you had in mind or answering your questions. I absolutely relish coaching in-person, but we can also work remotely if you prefer.
HERE'S WHY I RECOMMEND TRX TO YOU
—
Every body can do it. 
Or, I can help your body do it.
—
TRX training challenges your core in every movement or hold, as the body experiences the seven planes of movement: 
plank, push, pull, hinge, squat, lunge and rotate
—
TRX Suspension Training ® provides an effective full body workout using body weight exercises to simultaneously develop and improve
mobility and 

flexibility

, strength and power, balance and coordination, core and joint stability
—
These example sessions are 60 or 30 min.
TRX MODALITY
60 min.
An intensive circuit session using the Battle Rope, Slam Ball and Rip Trainer along side the TRX Suspension Trainer ® to achieve all over fitness.
Suits all ages, 14+
TRX CORE
30 min.
An intensive session to strengthen your core and condition the abdominals using the TRX Suspension Trainer ®, Rip Trainer, Battle Rope, slam balls and kettlebells. Hardcore.
Adults only.
TRX GOLF SPECIFIC
60 min.
A golf-focused session using the TRX Suspension Trainer ® and Functional Training equipment to benefit the swing, speed and power.
Suits all ages, 14+
TRX FLOW
60 min.
A slow-paced session to stretch the body using specific movements and exercises. Let your mind be free.
Suits all ages, 14+
TRX GOLD
60 min.
A testing session tailoring the best of TRX to improve mobility, stability and core strength from within — expect golden energy and heat.
Adults 60+ only, if you don't mind.
What have you got in mind?
Let me know.
Hi
Let me know if I can help
CALL / TEXT / WHATSAPP
079 5858 2061